Mars Media Arts festival is the international festival of modern technologies in art that will be held for the first time in MARS Center for Contemporary Art in Moscow in the autumn of 2018 and will be repeated annually thereafter. This is the center's own project, in which amateurs and professional artists from different countries can participate.
Presented at the festival formats cover a wide range of the new digital culture - from audiovisual performance, to VR projects and interactive kinetic installations. The program of the festival is a research, experiment and discovery in the area of digital culture, technology and art.
Visitors come here for the opportunity to get new experience, open their mind and immerse themselves in the modern reality and future trends, because it is so important to keep abreast in a modern rapidly changing and overloaded with information world.
The aim of the festival is to support and elucidate the latest trends in contemporary art, to discover the young artists potential, and to Initiate the interaction between artists and a curious spectators. The brand of the festival should involve modern and creative people in the world of digital art, exploring the unknown future of the upcoming Technological Apocalypse through art, science and technology.
As an each year's festival is dedicated to a different issue, and the formats of the various approaches to it can be different each time, designer faced with the challenge of creating the visual language, a flexible brand system that will be easily transformed and used in a new way every year.
The solution is to create a system of graphic elements, similar to the interface of programs, in which modern media artists work. This system of elements has become a constant of the brand identity of the festival, while the content on the background — can be changed every year, adapting to the actual issue of the festival.
Year 2018 issue: The Future Is Here 
This is a sight into the virtual future of art through the interface, the space for experimentation, research and invention, where where everyone is able to create his own out-of-plane interactive world of art. In this space, new shapes of art move from the future directly to meet the spectator.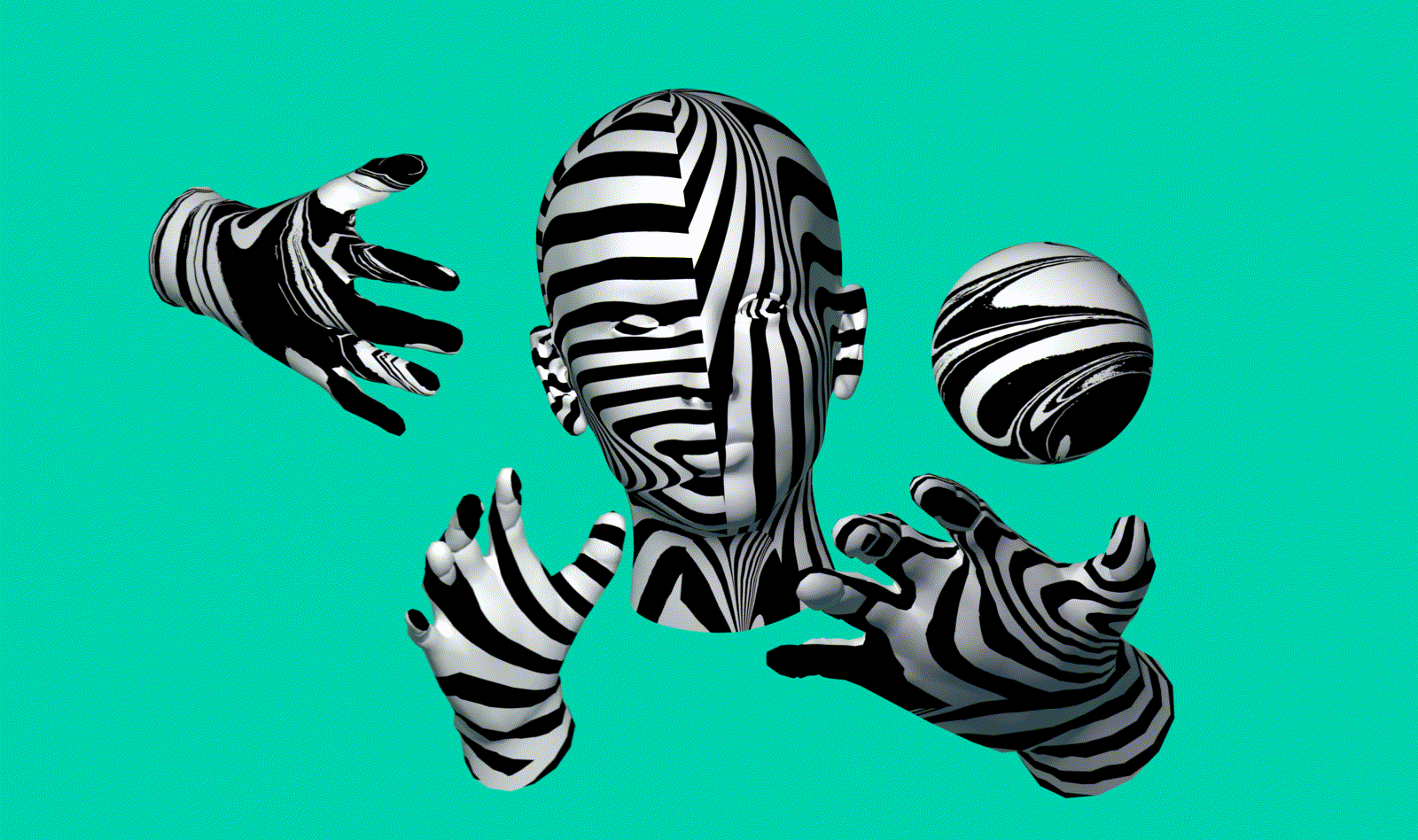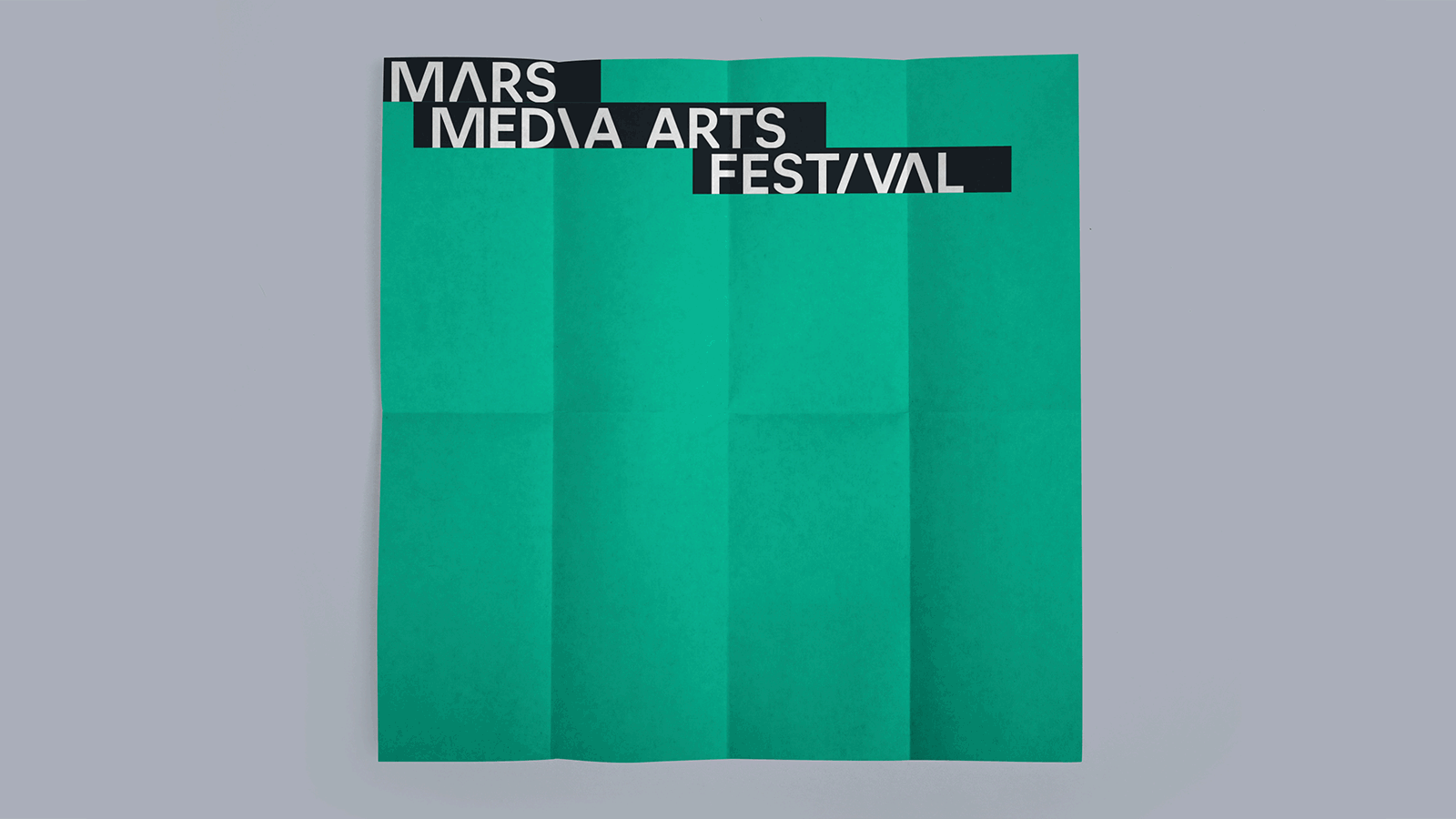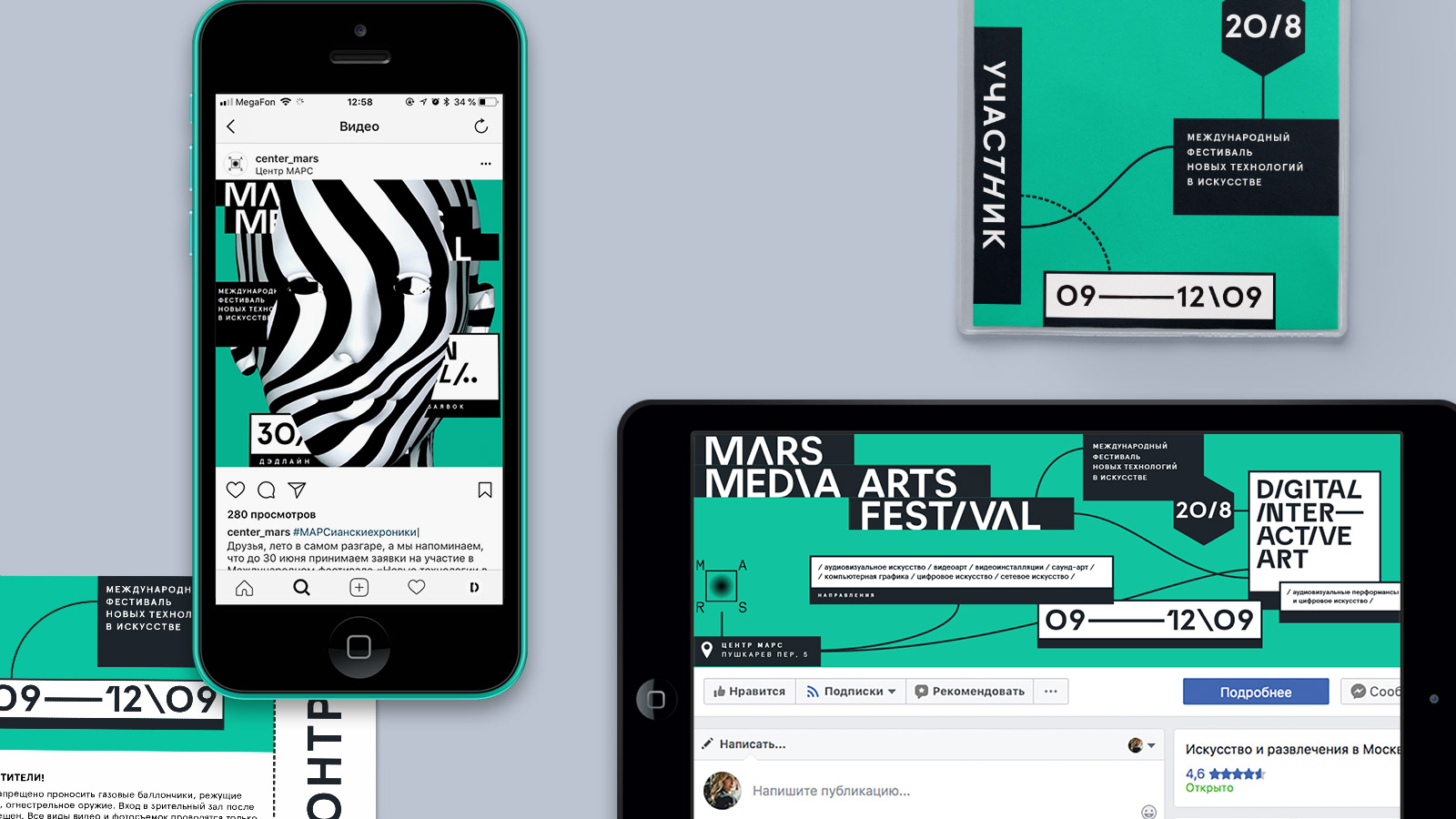 The concept was created as a graduation project for the British Higher School of Design, Visual Communication course 16/18.